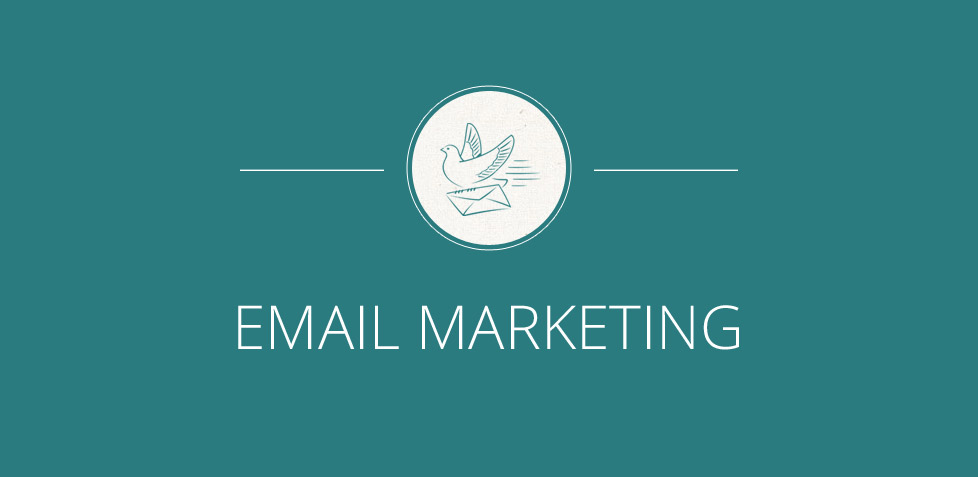 We're big fans of email marketing here at Brian Joseph Studios. Beautiful and simple design, engaging visuals, and a clear call-to-action. It's a low cost marketing solution that can yield big returns.
Build Your Recipient List
The first step in any good email marketing campaign is to build your email database list. There are many ways to do this, but the most common is placing an email newsletter sign up form on your website. Services like Mailchimp and Constant Contact will manage your email list for you and provide you with the tools to grow that list.
We typically custom design and hand-code HTML emails for our clients, but a great feature of a service like Mailchimp is that you can use their existing templates or you can use their online design editor tools to create the look you want. With these tools, you're able to add your company logo and colors to the email to ensure that your branding and message are consistent.
…it is vital that you are honest about how you obtain email addresses and how you use them.
One important aspect of email marketing to remember is that it is vital that you are honest about how you obtain email addresses and how you use them. Many commit the mistake of simply exporting out their email account's address book and importing these addresses into their email marketing list database. Just because someone has emailed you, or you've emailed them in the past doesn't mean that they want to receive your newsletter or promotional emails. It is important that you gain their permission to add them to your list and you can do this by using tools provided by email marketing services as I've mentioned above. Using your contacts' information in a correct, and respectful way will ensure that your emails aren't marked as spam and that your email marketing account isn't banned by the service you're using.
Clear Message, Good Design
Once you've got your email list built up, it's time to decide what message you want to communicate to your recipients. It could be an event, a new product launch announcement, a service promotion etc. At the very least, it's important that you always provide value. We all get way too many emails these days, and most of us unsubscribe if the email doesn't offer value. So, what is a valuable email ? It could be a sale price, a bit of advice, an event invite, or even simply a "Happy Birthday" greeting.
The more consistently valuable your emails are, the more likely the recipients are to do business with you. Email marketing is also an excellent customer retention tool.