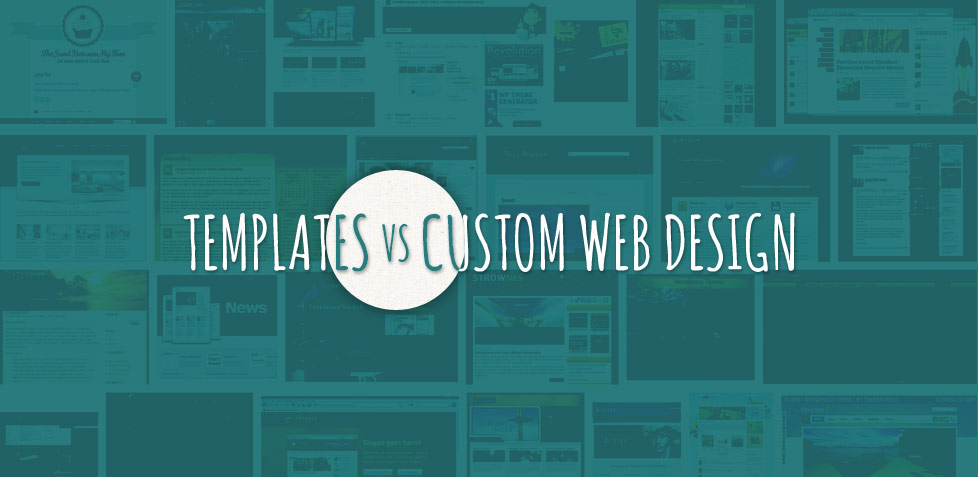 It's no secret that the use of themes has greatly increased in recent years in the web design industry and it is definitely a trend that is here to stay. Using a pre-built template or WordPress theme for your business website can have its positives, but it is important to first explore custom web design options before settling for a pre-made website. In this article, we'll explore the positives and negatives of using both templates/themes versus a custom web design solution.
Why Use a Pre-made Theme?
Website solutions that are pre-made by developers and designers, like premium WordPress themes for example, definitely have their benefits, but they also have many downsides.
Pros
Low cost
Quick setup
Often easy to control colors/add your logo etc
No design/development phase
Cons
Not unique (your competitor could have the exact same website!)
No relationship built with design/development company
Very little customization
Limited functionality
Depending on your specific needs, using a pre-made solution might be the right option for you if you have a very small budget and/or need the website online very quickly.
A theme can also be a good option for you if your requirements for your website are simple and uncomplicated. If you need advanced functionality other than simply a few pages of pictures and text, it is much smarter to entertain some custom design and development options.
Why You Should Hire a Designer/Developer for a Custom Website?
If you're serious about achieving online marketing success with your website, a custom solution is a must if you have an appropriate budget. Hiring a web design company affords you many benefits in your internet marketing efforts, and most of all, a custom website design ensures that your company has a one of a kind website.
Pros
Relationship built with designer/design company
Custom, one of a kind
Advanced functionality
Design/development phase lets you tailor the website 100% to your needs
Design of website matches your existing branding
After-launch support and dedication from designer/design company
Cons
Higher cost than using a pre-made template/theme
Design/development phases can take time
Before you make a decision on whether to use a template or hire a design company to create a custom website for you and your business, understanding your budget and time constraints is vital to choosing the right option.
If you're thinking about a new website for your business and aren't sure what your best options are, feel free to send us a message. We're happy to answer any questions you have about the website design industry and the design and development process.