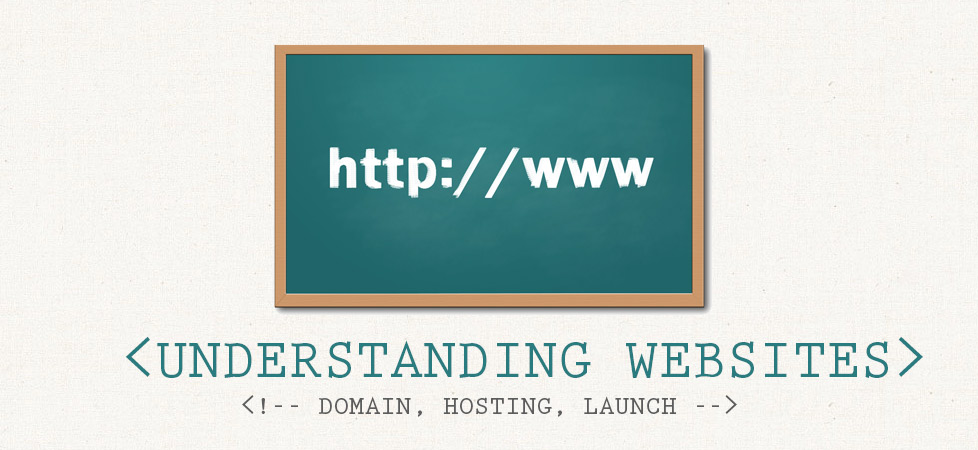 There are literally hundreds of different ways to get a website online to represent an individual, business, event etc. Some solutions are great and some are not so great. Picking the correct solution for your needs is important and will help you to ensure that your website performs to the level that it should.
For most small and medium sized businesses requiring a modern, user-friendly website, we regularly recommend a custom WordPress web design solution. WordPress, if you haven't heard of it before, is a platform that makes it easy for you to edit your website's content through an online editor. It started out as a blogging platform and over the last 10 years has grown into a fully fledged content management system (CMS) that powers an estimated 12% of all websites online today.
Domain Names
Before you get into selecting the platform you're interested in you have to decide on your domain name and who to register it with. A domain name is the address that people type in their internet browser to find your website. For example, google.com , brianjosephstudios.com etc.  If you hire a web design company for your website project, you might be inclined to allow them to purchase your domain name on your behalf. We always recommend against this as it is important that you own your domain name and always have full control over it. In the web design industry, it's an unfortunate reality that many web design freelancers and companies disappear without notice and end up taking their clients' domain names with them. This leaves the client with very little chance of rescuing their website and their domain name once the actual owner becomes unresponsive. We've helped many people that have come to us for help after they've experienced this problem, and the painful truth is that it can be prevented if you as the client purchases and owns the domain name yourself.
Of the hundreds of domain name registration providers, we typically recommend Namecheap.com. Their site is easy to use and they don't try to upsell you or make the checkout process a nightmare to complete like GoDaddy.com. Once you've registered your domain name, the next step is to get your website designed and developed and the hosted online so that your domain name can be pointed to the server that houses your website files.
If you're hiring a web design company, they will usually take care of the next few steps on the way to launching your new website. You will work with them (or even better, us!) through design and development phases, and then once the site is ready to be tested, you would typically be able to view your website using a beta (and hidden from the public) link provided by the company developing the site.
Website Hosting
Some web design companies require you to host your website with them, and some, including Brian Joseph Studios, are happy to allow you to choose any hosting solution you like, bearing in mind that the chosen server setup must be compatible with the website built. We do however always recommend that the websites we build are hosted on our own servers that we manage because we have a full understanding of the servers' set up and capabilities.
Websites can be built using several coding languages in addition to HTML and CSS. Most popular languages are PHP, Javascript, and ASP.net.  The coding language used to create the website will determine what type of server the website is hosted on.
Website hosting can be cheap or expensive. It all depends on the level of performance your site requires, the amount of traffic expected and the size of the website.
Launching Your Website
Once your domain name has been registered, and you've selected a hosting setup and the website has been built, you're now ready to launch your website. This is another step that your web design company should take care of if you've hired one.
There are two options when launching a website. You can either point all of your domain name settings to be hosted by a different provider than the one that you registered your domain name with, or you can simply point an "A record"  in your domain name settings to the hosting server. If you choose the former, this will also point your email settings to the host server, and is advised against if you have email accounts currently using your domain name and you aren't ready to move your email hosting.
Hopefully this overview of understanding websites and how they are set up gives you a clear idea of some of the processes involved in launching a new website. If you are unfamiliar with any of the above, it is wise to hire a reputable web design company like Brian Joseph Studios to ensure that you not only end up with an awesome website, but one that performs well and can grow with you and your business.