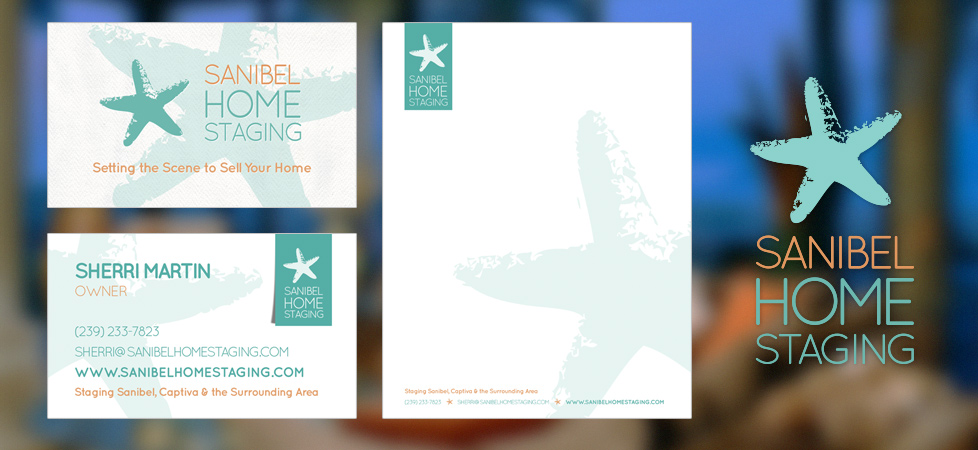 We were tasked with designing the logo design and brand for this new home staging company based in Sanibel, Florida.
Our client wanted the brand to communicate the "Sanibel feel" of calmness and relaxation while also representing the company in a professional and memorable way.
After speaking with the client, and developing a few concepts together, we have now created the perfect visual representation for our client's new home staging company that matches her goals well.
We are now currently moving forward with designing and developing the website for Sanibel Home Staging and we can't wait to see this company grow as we continue to work together.
If you're starting a new company and need a new website or logo design, we work locally with Raleigh logo design , and Naples and Fort Myers logo design (and surrounding areas) clients.