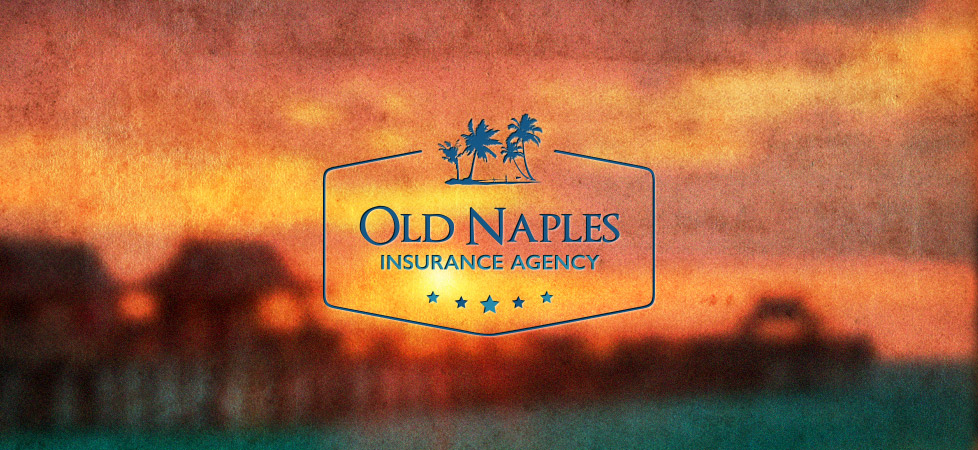 We were hired by Old Naples Insurance Agency, based in Naples, Florida to develop their brand identity/logo design to represent their company and the services that they offer.
The design brief required that we develop an identity that is not only modern and sophisticated, but also has a sense of tradition and history.
After presenting our client with a few different ideas, we settled on the identity pictured above. The old-style border shape gives the logo a nice, comfortable and timeless feeling, while the use of the palm tree illustration and the combination of the fonts and stars give it that modern, professional touch.
We have also completed stationery design for Old Naples Insurance Agency, including their business cards, letterheads, envelopes and a thank you card.