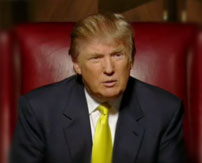 I just published an article over on my company's website that you may be interested in. I found it interesting to see how successful Norton were with their branding on a recent "Celebrity Apprentice" episode, and decided to share it with our company site readers, clients and of course, you.
Read the post here (opens in new window)
What other examples of subtle branding have you seen lately? I'm interested to hear what your thoughts.