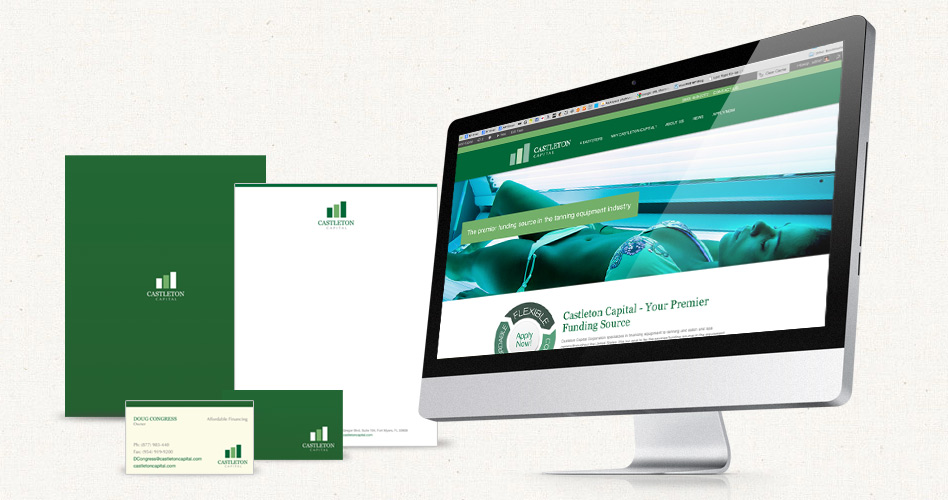 Castleton Capital Corporation specializes in providing financing solutions for the tanning industry. With offices in Fort Myers, North Carolina, New York and New Jersey, Castleton Capital is the premier funding source for the tanning and salon industry in the United States.
We've been working with Castleton for a few years now, and we've enjoyed our relationship with them. We previously completed a full identity design and website for their other company, Quest Resources Inc.
Castleton Capital hired us to rebrand both of their businesses, and the redesign of CastletonCapital.com is an important aspect of their new branding strategy. It's important that they continue to portray the image that they are professional, modern, and extremely experienced in their industry.
The new website allows them to receive financing applications online, and functions as a resource for tanning salon owners to learn about financing, the benefits of it, and how to obtain it. Each area of the website can be edited by the client through our integration of an easy-to-use CMS system. You can view the new website here. 
We look forward to continuing our work with Castleton Capital and Quest Resources.