Who says summer in Southwest Florida is the off-season? Perhaps in tourism, but we've been pretty busy here at Brian Joseph Studios. We've really enjoyed the last month or so helping Ballyorney, Southwest Florida's most authentic Irish pub, open its doors in the old Dwyer's castle building in Fort Myers, Florida.
So far, we've created over 30 different pieces of graphic design for Ballyorney, along with a wonderful website and an already successful social media campaign.
Before we started on the website design, we visited the location several times as it was undergoing a full remodel, and took photographs of the new exterior and interior of the property. The interior design was an integral part in creating the overall atmosphere inside the pub and so we decided it was vital that we capture that feeling through the web design of the site.
We used different elements from inside the pub in the website design, including the large posters from the upstairs area, and various traditional Irish pieces like old potato sacks, whiskey containers and more.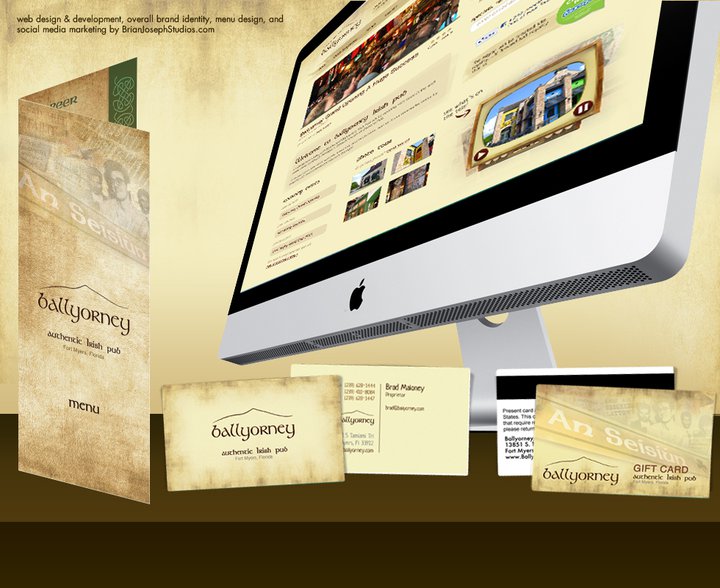 View the Ballyorney website and like them on Facebook