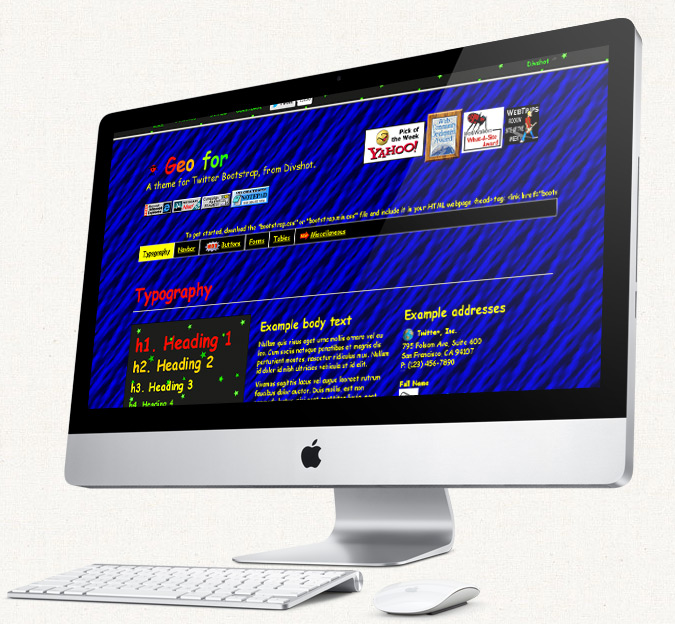 For most of us here at Brian Joseph Studios, we remember when websites looked like this. It was a dark time for design, but an exciting one for the internet. Just like an infant, it had no concern for our various human senses such as our hearing, sight and taste. It was loud, obnoxious and forced us to engage with obscene amounts of color, movement and an all too often random animated gif of a leopard running in place. 1990's web designers did things just because they could, and Geocities was at the forefront of many of these monstrosities.
Today, we have a Geocities Twitter Boostrap theme allowing us all to relive these odd days in the history of web design. For those of you that remember when websites looked like this, and for those that are too young to be able to even comprehend how the internet could have ever been such a unruly place, feast your eyes on this!
If you are looking for a modern web design company in Raleigh, NC or Fort Myers & Naples Florida, let's talk!