After returning from my trip to Ireland and Italy on July 14th, I figured I might as well create a post about it with some pictures that some may enjoy. Also, while I was in Ireland, the graphic design and branding styles really grabbed my attention. I have included a few photos of some random logos I saw around Dublin and Galway City. I do not reommend driving a manual transmission, on the other side of the road (I've gotten so used to driving on the right side since moving to the States!) , while trying to take pictures!
So, we first landed in Dublin and spent about a week in my hometown of Tullamore, Co. Offaly. My sister's wedding was on July 4th, and we had a great day and night! Irish weddings tend to last for about 5 days, and this was no exception. My liver will never recover.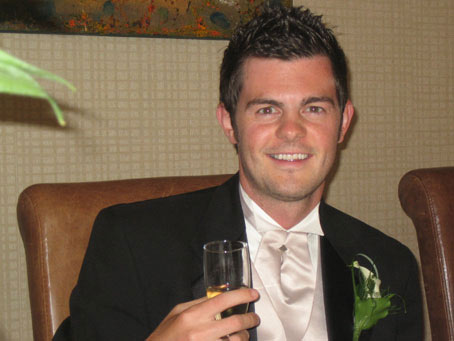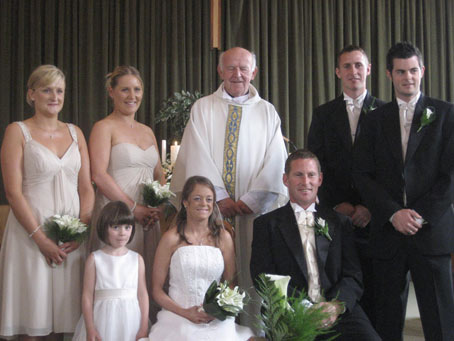 The newlyweds take a stroll around Charleville Castle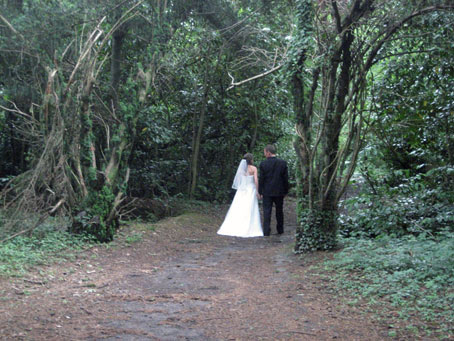 So, after my sister's wedding, we went to the west of Ireland, for some real touristy sight-seeing! Even though I was born and lived in Ireland, I never really appreciated my surroundings until I left, and landed in the boring landscape of Florida!
A trip to the west of Ireland is a must if you are ever on the Island. Galway is a beautiful city and the towns outside of it truly represent what Ireland is all about. Towns with only 5 houses, and 8 pubs….doing great business! Man-made stone walls as far as the eye can see, where sheep run wild and play with the traffic!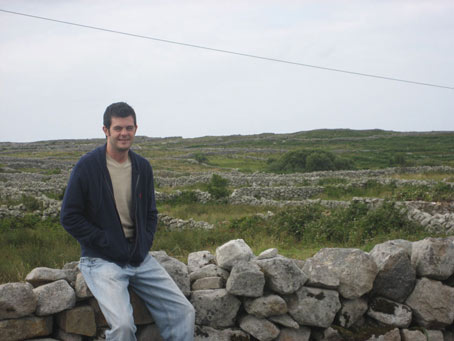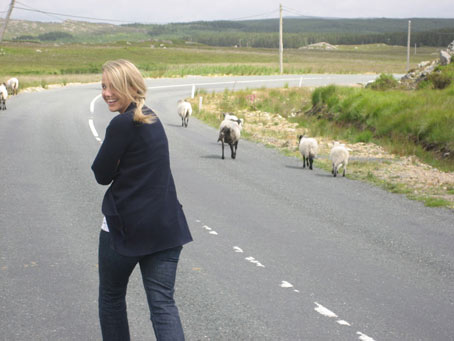 In this area of Ireland, you can see many tiny thatch cottages all over the place. This is what rural Ireland is all about. Back in the 1800's, these tiny houses would have been packed with large families of 12 to 15 people. After the English banished the Irish out of the growing, industrial towns, the Irish people were forced to live in poverty, and in terrible conditions. The weather is harsh most of the year, and back then, food was hard to come by.
Anyways….back to the pubs!! 🙂 Barely a house in sight, yet…guess what! A pub! Even better, a pub with a thatch roof!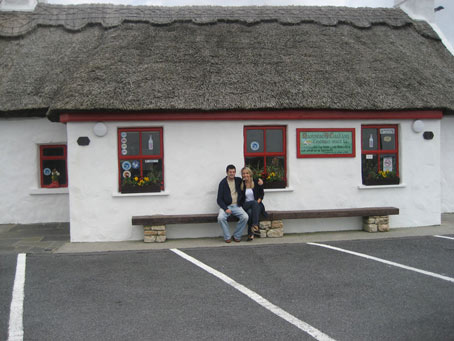 It even had the pub's name "as gaeilge" (in Irish, the original native language) carved into a stone, with an image of a pint of Guinness. I thought that was very cool.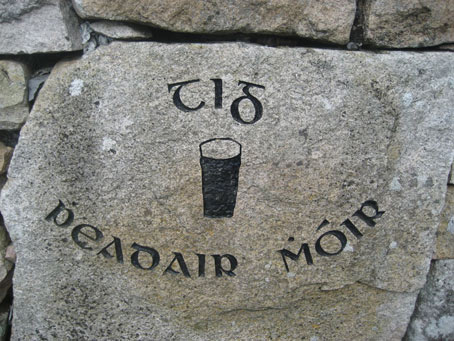 So, needless to say, we made our way in and out of few pubs while in Ireland……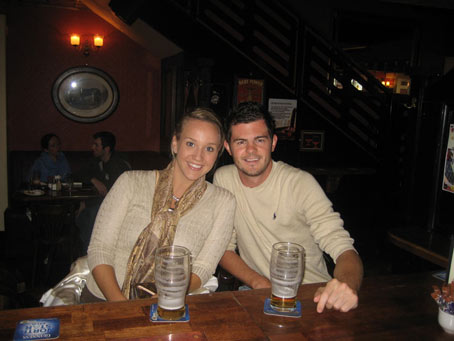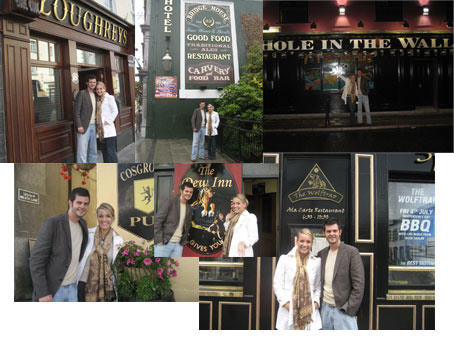 After Ireland (and a few alka selzers), we moved on to Rome, Italy.
What a city. It has been my dream to go there and finally I was able to go. I loved Rome and will definitely be going back someday. The food, the wine, and the people make it probably the greatest city in the world. Am I forgetting something…..oh yeah. ANCIENT ROME!
As a former art history student, I could not wait to see some of Michaelangelo's work in person. The Sistine Chapel is much more amazing than any photograph has ever been able to show. The way he painted the larger than life Apostle's really hits you when you first look up. They are incredibly 3D-like.
So, we spent 5 days walking the streets of Rome, learning some Italian a long the way, and immersing ourselves in a wonderful city. We got to see the Colloseum, The Trevi Fountain, The Spanish Steps, The Pantheon, The Vatican and much more….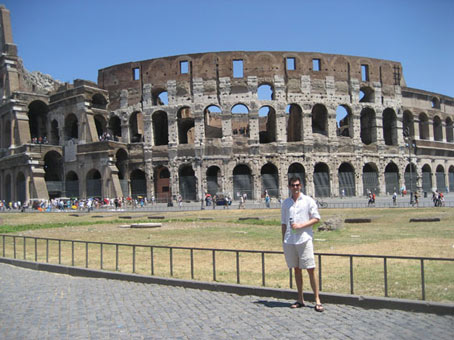 Trevi Fountain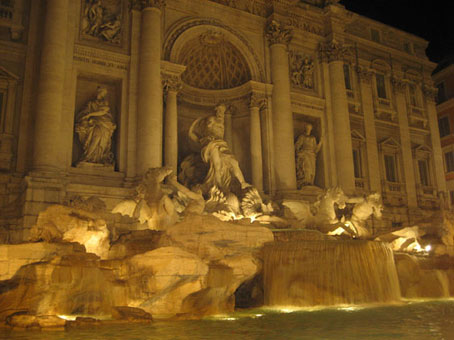 I may have to hit the gym a lot more!!!!! 🙂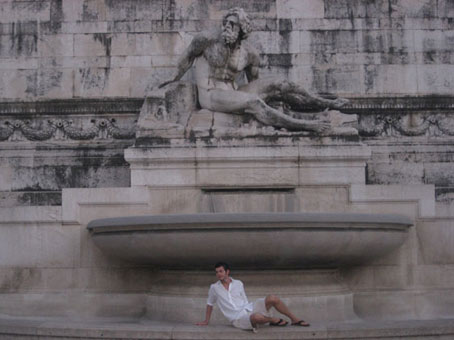 The Spanish Steps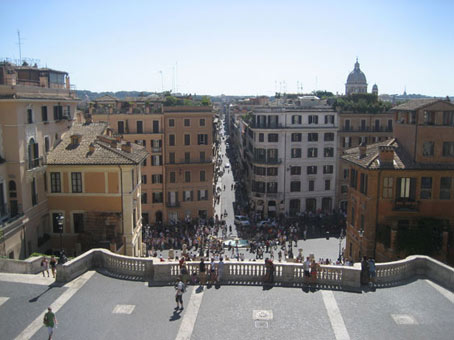 Outside the Vatican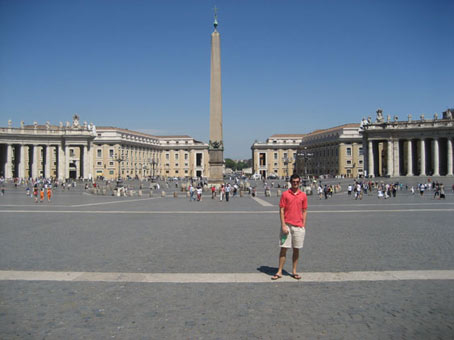 Inside the Vatican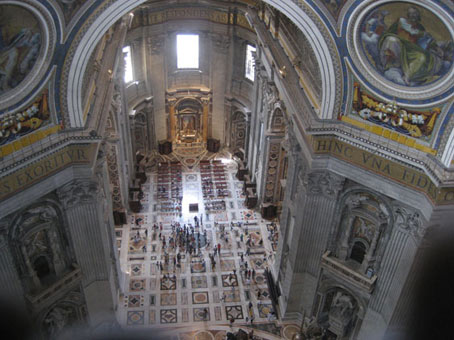 View from the very top of the Vatican (stair climb not recommended for those with heart problems!!)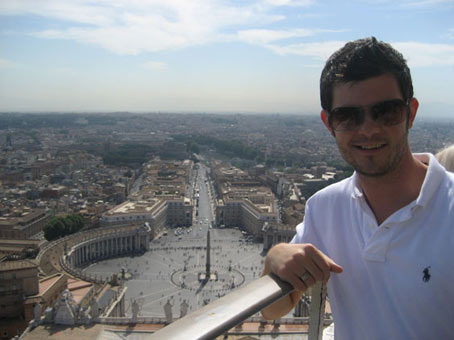 Piazza Venezia (apparently, those that constructed this giant building celebrated its completion by having dinner inside the huge horse you can see in the middle. That horse is so big, that it can fit 22 average sized people inside of it!)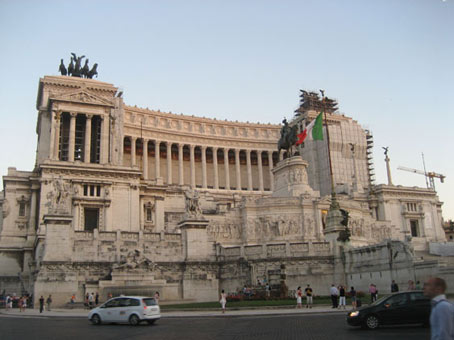 They wouldn't let me in!!!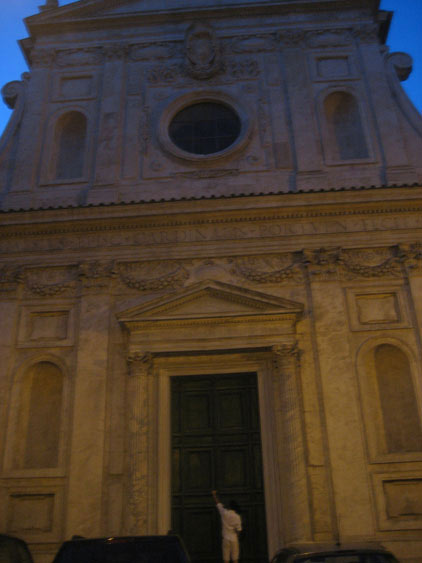 So, we had a wonderful trip to Ireland and Italy, but now it is back to the real world of deadlines, pixels, css, html, ps3 and cups of tea… (in that order)
As I said earlier in this post, the graphic design of Ireland and the overall quality of the brands I was exposed to really caught my eye. I was impressed by the fact that it seems like they really understand the importance of a professional, and unique identity.
I saw a lot of really striking logos while I was in Ireland. A few photos of them below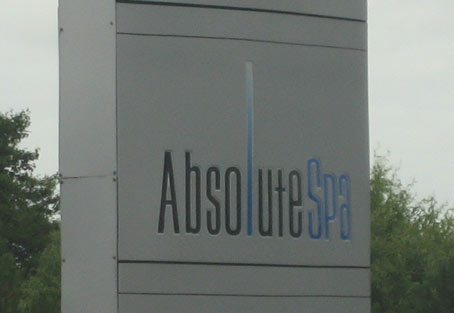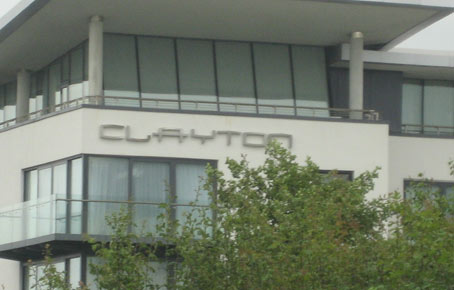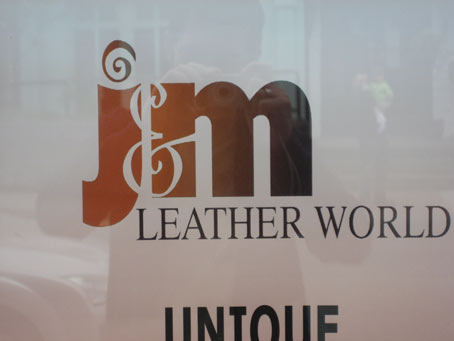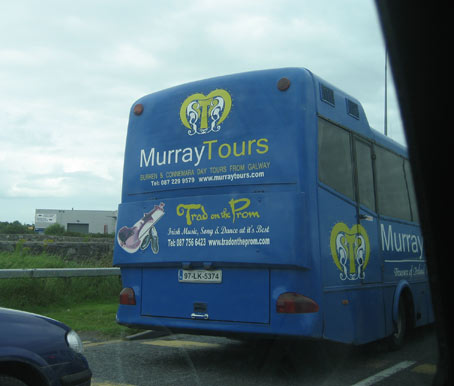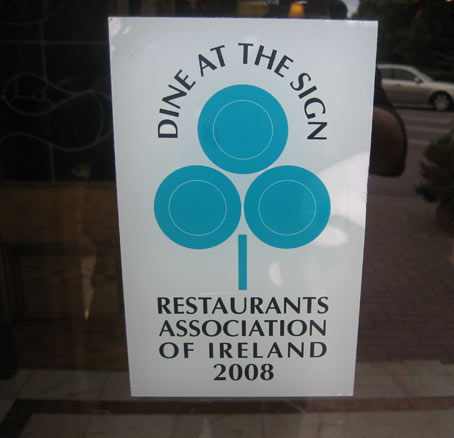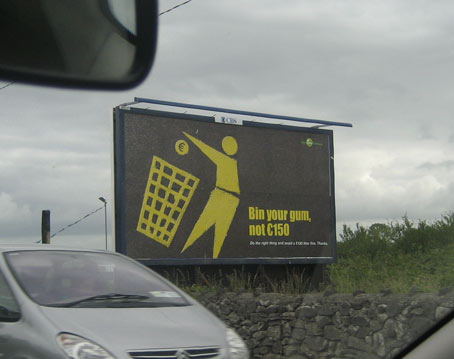 And probably the funniest thing I saw on the entire trip was this Kebab Shop sign in Rome! Was this really the best shot they got of these kids!! "Oh, daddy, please don't make me eat another kebab!"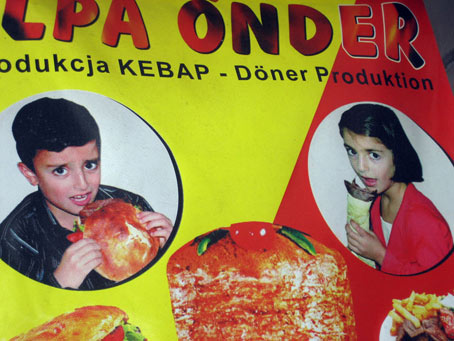 So, I hope you enjoyed some of the photos and information about Ireland and Italy.
Have you ever been to Ireland or Italy? Your comments are always appreciated!
Also, have you ever been to another country and really noticed the difference in graphic design and branding around the cities and towns?
Others that have recently been on trips to other cities around the world:
Jacob Cass (justcreativedesign.com)
Home Sweet Home
David Airey (davidairey.com)
Personal Photography – India
Do you know of any others? Let me know and I will add them