A few weeks ago, we completed a logo design project for Blue Water Contractors, based in Naples, Florida. They were in need of a professional identity to represent their services well, and so we created a strong logo design and brand for them.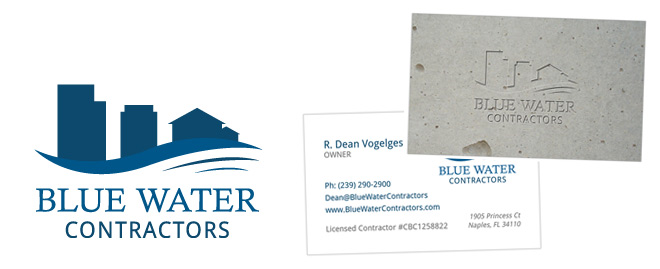 The logo design contains imagery that represents the company's services, from small residential projects to large scale commercial work. The general branding of the company will contain concrete elements that give the company an approachable feel.
We are also close to launching a new website design for this client and look forward to helping them to grow in the Southwest Florida area in the upcoming months.