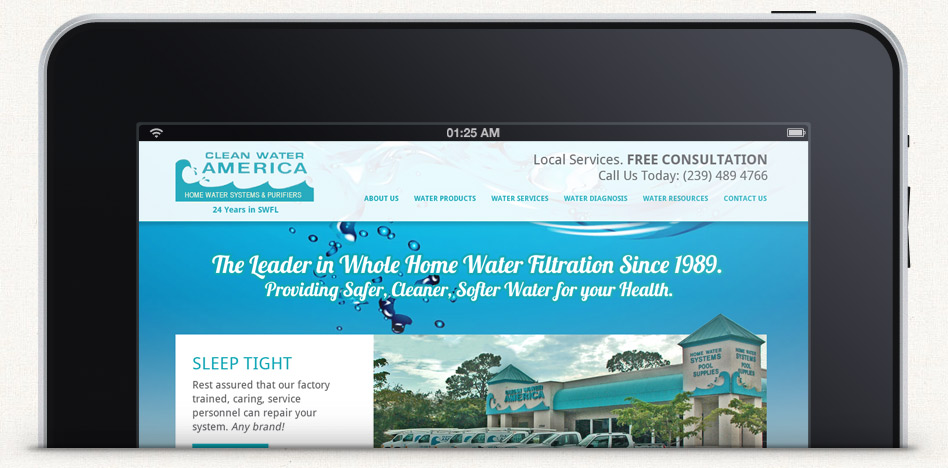 We recently completed a terrific new website for Clean Water America, a water filtration service provider based in Fort Myers, Florida USA.
After coming up a strong wireframe for the layout of the website, we began with the design phases. We worked closely with the client, and enjoyed their eagerness to be involved in every step of the development process.
The new website includes exceptional custom web design , a user-friendly layout, an interactive content slideshow, a blog, and an easy-to-use content management system (WordPress) allowing the client to edit almost every piece of content on the website.
Here's the portfolio page for Clean Water America that we've added, and you can also check out the new website here