The Board of Directors at the West Point Society of Naples contacted us to discuss a new website for their 501 (c)(3) organization and after a nice lunch meeting at Season 52 in Naples, Florida, the project was ready to begin.
"The mission of the West Point Society of Naples, an exclusively non-profit organization, is to: (1) further the principles and welfare of the United States Military Academy; (2) provide an organization with activities for its members to associate in order to foster the aims, ideals, standards and achievements of the United States Military Academy; (3) promote a better understanding of the Military Academy by the public throughout Southwest Florida; and (4) inform, encourage and assist talented young men and women of the admissions process of the Military Academy."
Website Design & User Experience
It was important that the design not only connected the society in Naples with the academic side of West Point as an institution, but also had a distinctly "Naples" feel so that the website stood out clearly as a non-profit organization in the local area.
The West Point Society of Naples regularly hosts fundraising events to further their mission, and the website would be an important tool to allow members to renew their membership, purchase tickets, donate online and more.
Another important feature for the website was to provide an easy to use photo gallery system to publish past event photos online quickly and easily.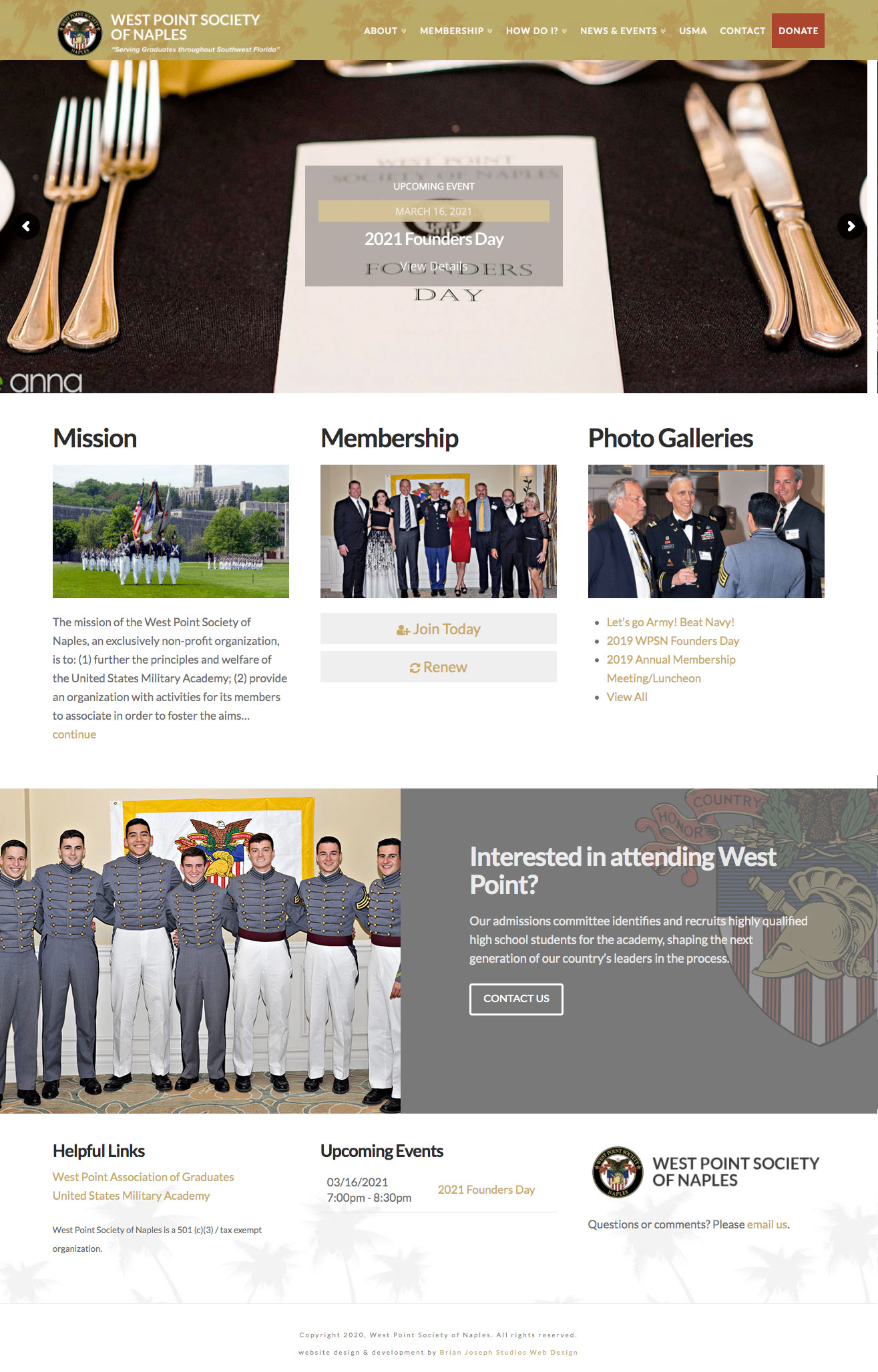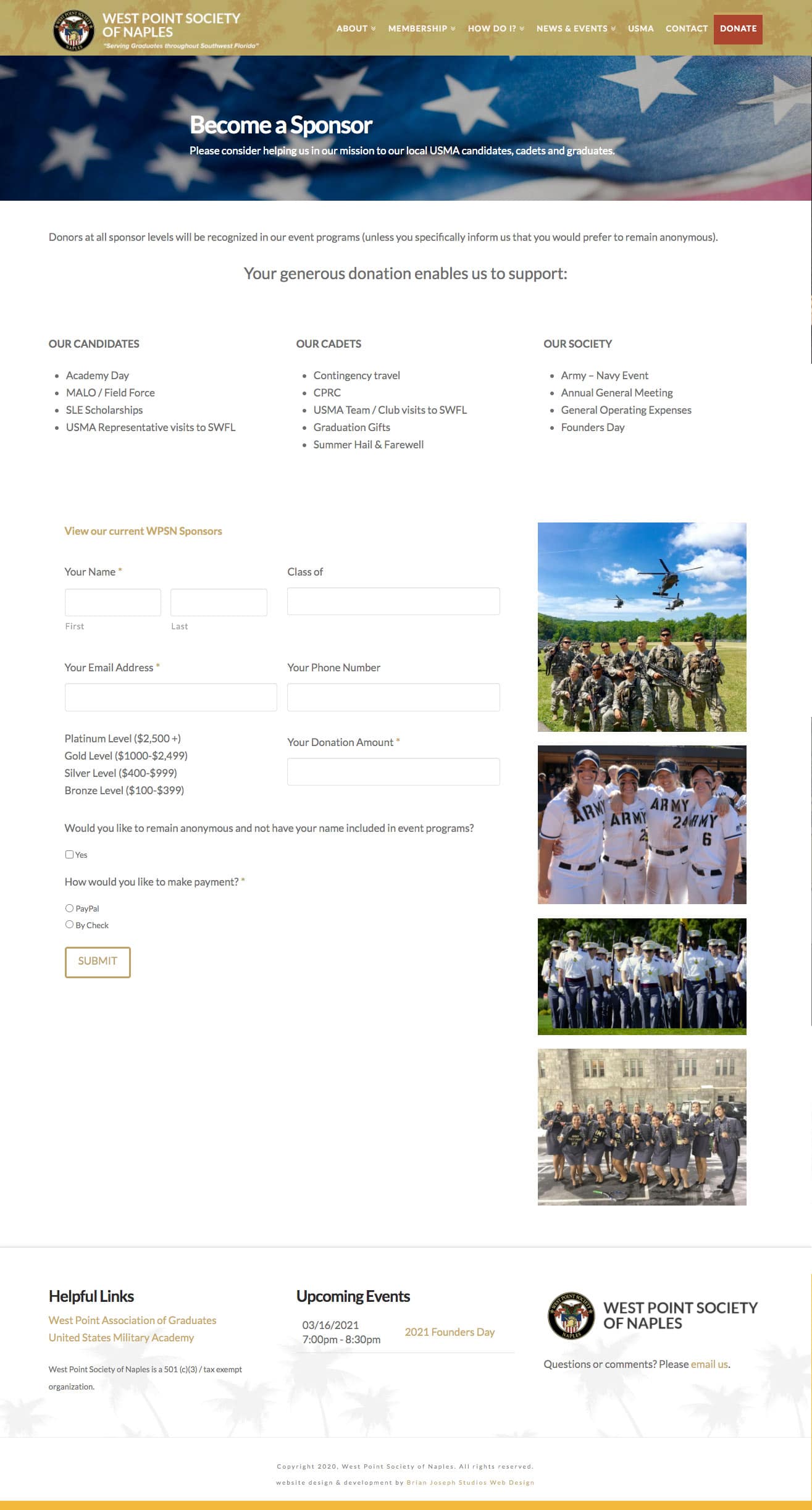 Since its launch in 2017, West Point Society of Naples' website has proven to be a valuable asset for the organization, their members and the cadets that they support.
Membership renewals is a much less administrative and manual task for the committees now that members can renew online, and event attendees enjoy viewing photo galleries after each event.
Visit the West Point Society of Naples to learn more, experience their modern website and we encourage you to support their efforts if you're interested in their mission.
Is your website outdated and in need of a redesign?
Our team of designers and developers are here to bring your online presence to the next level.