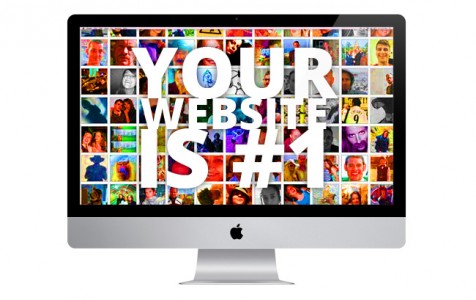 It's become somewhat of an epidemic in the ever-changing world of internet marketing. Many businesses are putting more time, money and effort into their Facebook[tag] presence than their own website. The results are in. This is not a good thing.
The reason why many businesses jumped on the Facebook marketing train is simple. It's free. After all, who doesn't love free?! However, "free" usually has some sort of catch, and in the world of social media, nothing is truly free. You're selling data about yourself that internet advertisers crave and Facebook needs that revenue.
Gokul Rajaram (Advertising Director for Product Dev at Facebook) recently said "You can get 15% to 20% of the audience, in order to get the remaining 80% to 85% of the audience, you must be sponsored by other posts.". Rajaram went on to discuss Facebook's new aggregation of the content that you see in your news feed, and revealed that users are now going to only see a small selection of the activity that they want to see, unless the business decides to "Promote" the content by paying for added exposure.
A customer of yours "likes" your Facebook page, but that doesn't mean they'll see your posts.
Facebook's new algorithm is apparently programmed to try and figure out what content you (and your customers) want to see. Let's take a look at an example; You "liked" the Brian Joseph Studios Facebook page (of course you did!), but if you never "like", share or comment on our status updates or pictures, you're probably never going to see our posts. Facebook has decided that even though you may "like" a page, you don't want to see any posts from that page, unless you interact even further with that page's activity. Ridiculous, I know.
These recent changes have proven one simple fact: Your website should always be your #1 priority. You are in control of your website, and Facebook is in control of Facebook. They can shut your Facebook page down anytime and without notice. In 10 years, it is very likely that we'll be making Myspace-esque jokes like "Remember when we were all on Facebook!?".
Your website is your own 24/7 internet marketing vehicle. You own it, you can change it, and you can even sell it! Unlike your Facebook page, your website's success, growth & longevity doesn't rely on the popularity of another "mothership" website.
The next time you feel like you should be posting updates, specials or events on Facebook, it may be wiser to spend that time updating your website. It's great for SEO also!