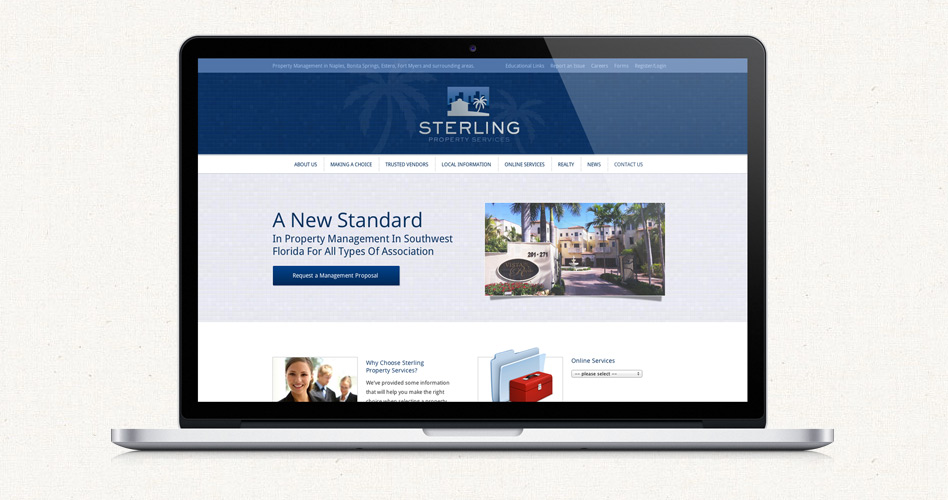 After searching Naples web design companies on Google, Sterling Property Services found our website and after a meeting at their offices, jumped on the chance to work with Brian Joseph Studios. Last week, we completed the design and development of a new website for Sterling Property Services, located in Naples, Florida. The goal for the new website is to encourage board members of the communities that they manage to use the website frequently as an important resource to help them manage their communities more efficiently.
We worked closely with Sterling Property Services to provide a strong custom design that represents their professionalism, experience and friendly custom service. In addition to an easy-to-use interface, we provided them with several important tools and pieces of functionality including:
a content management system so that they can control their website, post blog updates, edit pages, and much more
online payement processing
interactive "About Us" presentation
"Trusted Vendors" directory
blog with monthly archives
and much more…
Sterling Property Services were a great client to work with and we look forward to providing them with more services in the future. You can check out their new website here.
In other news, did you know we're expanding to the North Carolina area to provide Cary web design and Raleigh web design services? You can read more here.