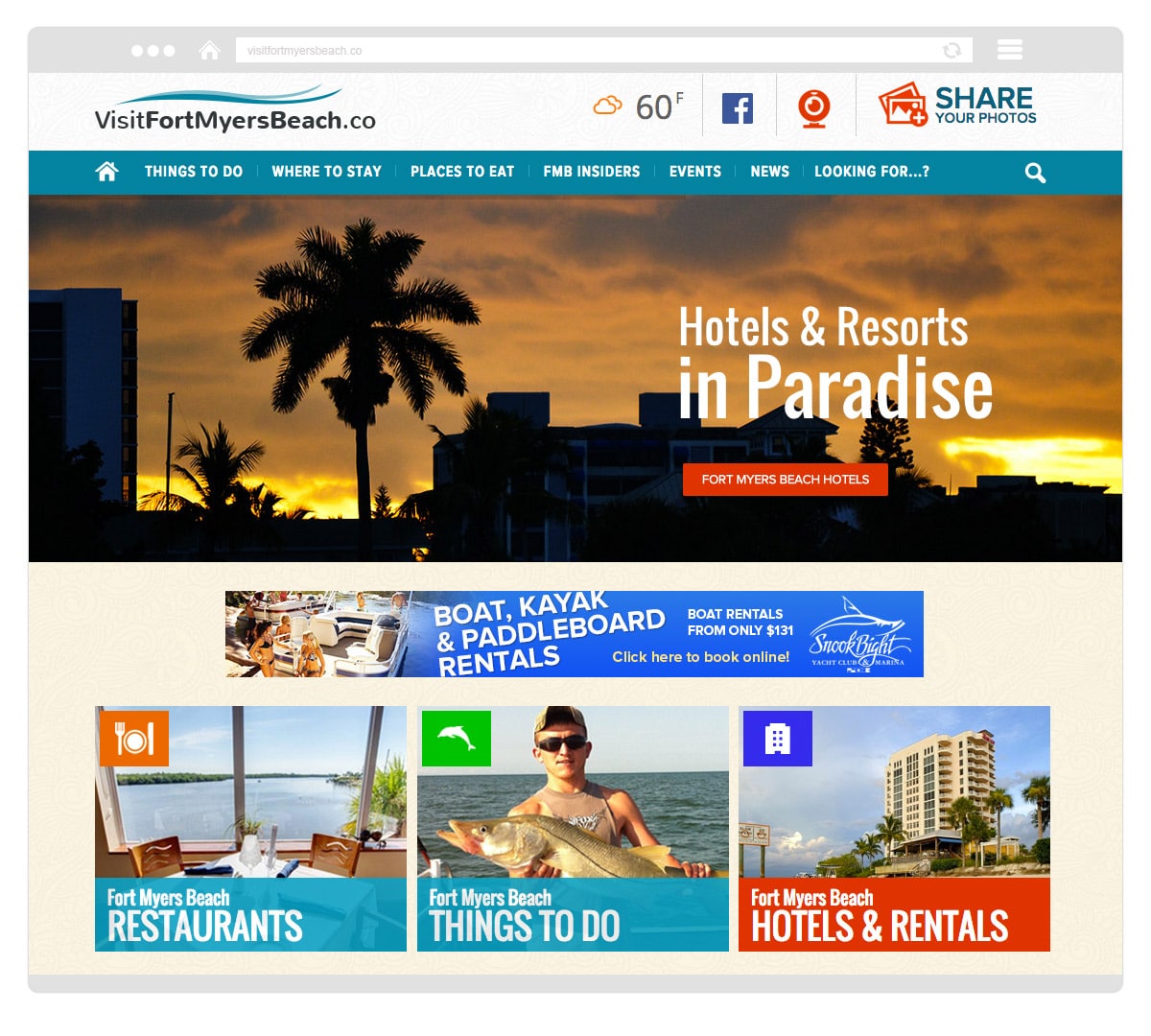 A side project of ours here at Brian Joseph Studios is VisitFortMyersBeach.co , a Fort Myers Beach vacation website that provides a business directory of attractions, activities, hotels, resorts and vacation rentals. VisitFortMyersBeach.co also produces fresh and interesting content all about Fort Myers Beach, whether it's to help visitors find the best waterfront restaurants or the most kid-friendly attractions in the area. Last week, we completely re-designed the website and added several new features.
We started this side project in 2011, and since the original website's launch, we've received over 500,000 website visitors and have played a significant role in the tourism of Fort Myers Beach, Florida. The website is funded by advertisers who we proudly and regularly promote to our users through not only on-site advertising but also through social media engagement.
The new VisitFortMyersBeach.co website now features an interactive Google map business directory, highlighting a large number of local businesses. We also added a new "FMB Insider" section that contains frequently updated articles authored by our local experts. FMB Insider articles typically discuss things like Fort Myers Beach restaurants, Fort Myers Beach hotels and much more.
We're excited to continue the development and growth of VisitFortMyersBeach.co as we continue to promote not only tourism to Fort Myers Beach, Florida, but also the many sponsors that support this venture.