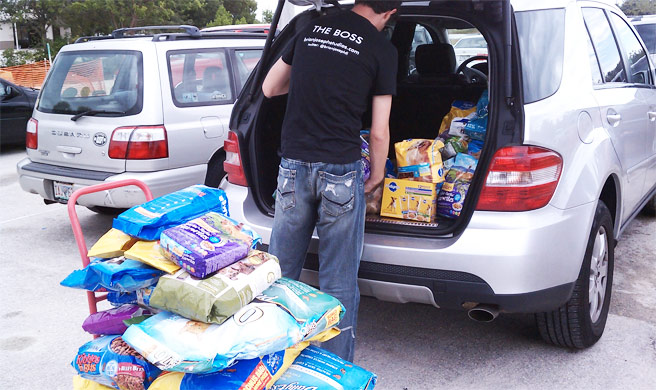 At Brian Joseph Studios we work with several non-profit organizations throughout Lee and Collier County. As our entire staff consists of animal lovers and owners, one organization we enjoy dedicating our time to is the Lee County Domestic Animal Service.
This organization is a government run, domestic stray animal control agency, which is tax-funded. They provide aid to our entire community by:
Adoption of unwanted, neglected, and abused animals into loving, permanent homes.
Reuniting lost and missing pets with their rightful owners.
Ensuring public health and safety.
Providing the community with education on responsible pet ownerships and compliance of local ordinances and State Statutes relating to animals.
Reducing of pet overpopulation through non-lethal humane methods.
Strengthening the human-animal bond to help reduce the amount of animals surrendered to overcrowded shelters.
Currently the Lee County Domestic Animal Service has donation bins at Publix locations around Lee County. They are collecting dog food, dog treats, dog toys, cat food, cat litter, and cat toys. They accept all donations, and any little bit helps to support the cause.
Below is a list of Publix locations participating with a donation center. You will find a blue bin at these locations in Southwest Florida, where you are able to drop off your donation.
Colonial Crossing
Del Tura Plaza
Homestead Shopping Plaza
Midpoint Center
The Center of Bonita Springs
The Shoppes of Fiddlesticks
Del Prado & Kismet
Bonita Grande Crossing
Fort Myers Beach
Summerlin Crossings
Cross Roads Shopping Center
If you have any questions regarding the Lee County Domestic Animal Services, please contact them at: 239-LEE-PETS. You can also visit their website at http://www.leelostpets.com. They are located at 5600 Banner Dr., Fort Myers, FL 33912
Hours of Operation
Monday through Saturday, 8:00 am to 4:00 pm***
***Kennels are open from 11:30 am to 3:30 pm for viewing pets for adoption or for claiming lost pets