We just completed another logo design project following the "Good Dog Productions" project, and this brand identity is for a local Naples company, "Pool Tile Restoration of Naples".
With many years of experience in the pool cleaning business, the owners decided to create a complimentary company to offer to their clients, pool tile restoration. Naples, Florida has many pools, and often the tiles in them begin to look aged and dirty. "Pool Tile Restoration of Naples" provides a unique cleaning service that restores pool tiles to look brand new. A perfect service for hotels, resorts and homeowners.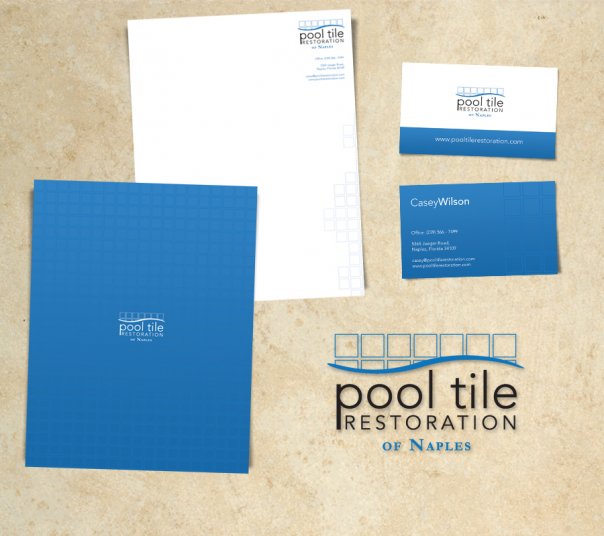 The logo design that we created had to display a crisp, professional feeling. We presented the business name in a clean and organized way to give the overall format of the identity some good uniformity. After a few revisions, we had completed a memorable logo design that represents the company and their services well.
We then moved on to the design of the letterhead and the business card, using double-sided printing to give their stationary a high quality look and feel.
Now that the identity phase has been completed, we are moving forward to the development of the website. We are excited to continue their branding into the web design, and look forward to presenting the project to you when we are done.