We recently completed an identity project for a new client, Paragon Capitol Group, an investment real estate company.
Paragon is a word that means ideal: model of excellence or perfection of a kind; one having no equal; a perfect embodiment of a concept.
The brief provided by the client requested that the logo design should be modern, crisp, unique and professional. We began with a number of sketches after carrying out some research on their target market. We also discussed the psychology of color with the client to help them to better understand the impact of brand colors on a market. The colors chosen for the final logo design are strong and professional, yet the overall the image is calming and tranquil.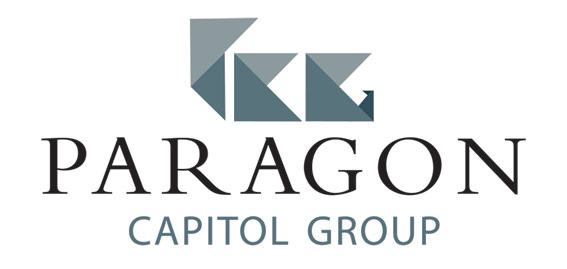 The mark was developed from rough sketches of the company's initials "PCG" in an origami style to enhance that calming feeling for the overall identity. The PCG mark is unique and is powerful and memorable enough to stand on its own, and will soon be used on polo shirts, umbrellas, print materials and more.
We thoroughly enjoyed working on this logo design project with our new client, Paragon Capitol Group and look forward to expanding the brand as the company grows.>