As with any logo designer, it is a lot of fun to see your very own creation applied in many different ways, whether it is on tv, or a popular website. One of my favorites is to see a logo I designed presented large scale on the side of a building. for the general public to see from a distance.
I recently discussed my logo design process behind a client's logo "Bayfront Bistro", a new waterfront restaurant on the west coast of Florida. In this post, I promised to have photos of the logo on the building once it is up, and today is that day! Here are a few shots that the client just took for me today as the sign went up.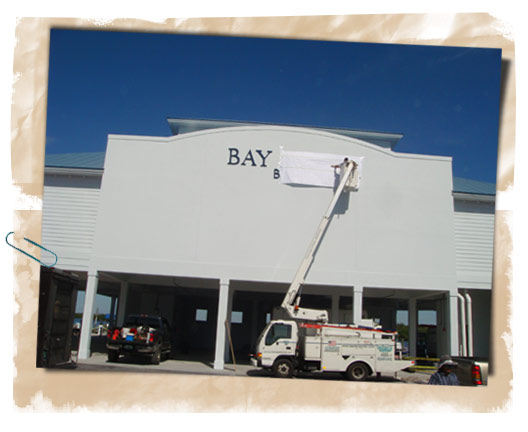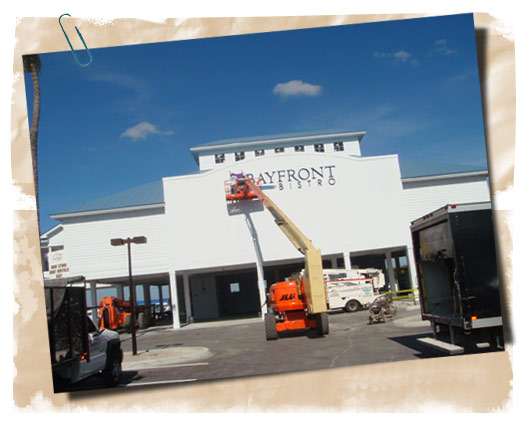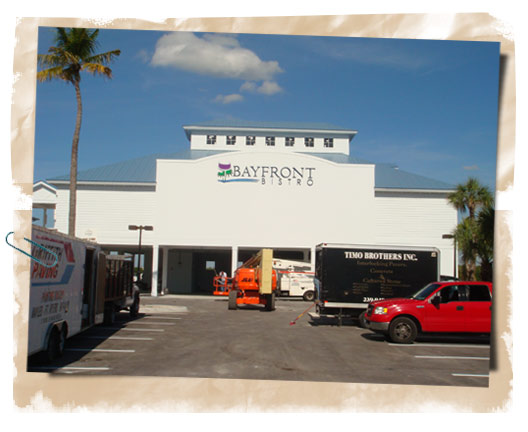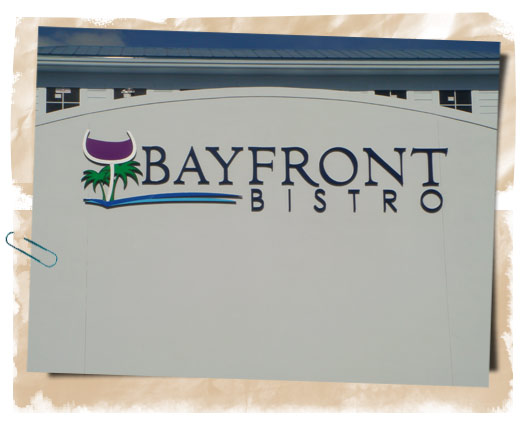 You may notice one issue with the logo that the sign company did not create correctly. One of the palm trees is supposed to be over the front of the wine glass stem as seen in the actual logo design below, but for some reason this was not applied to the sign.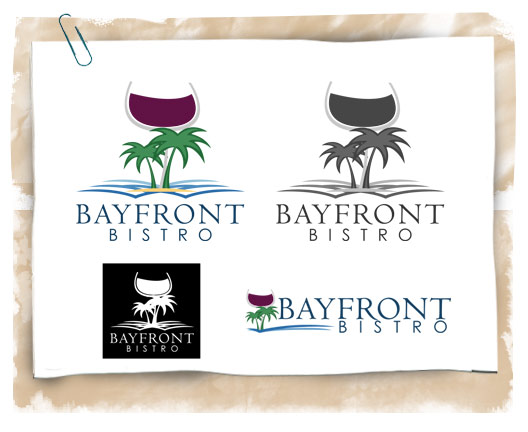 I am not sure if this was not possible as they are large aluminum pieces bolted onto the building, but I guess to the average person, they will not see this difference. Also, the wine glass color is white on the sign for some reason and it seems to stand out a little too much in my opinion, but other than those two issues, I am quite happy with how it looks.
The client is very happy with how it turned out. We now await for the final touches to be made on that side of the building , and I think the blue shutters will compliment the logo nicely. A picture of the overall property can be seen below. The restaurant is the building on the right.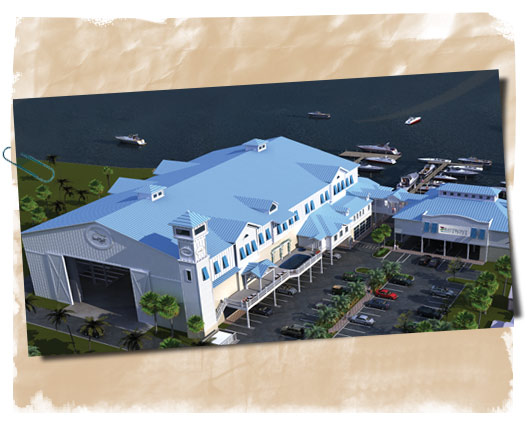 What do you think? Do you know more about aluminum signage than I do, and the reason why they were unable to match the format of the logo exactly?