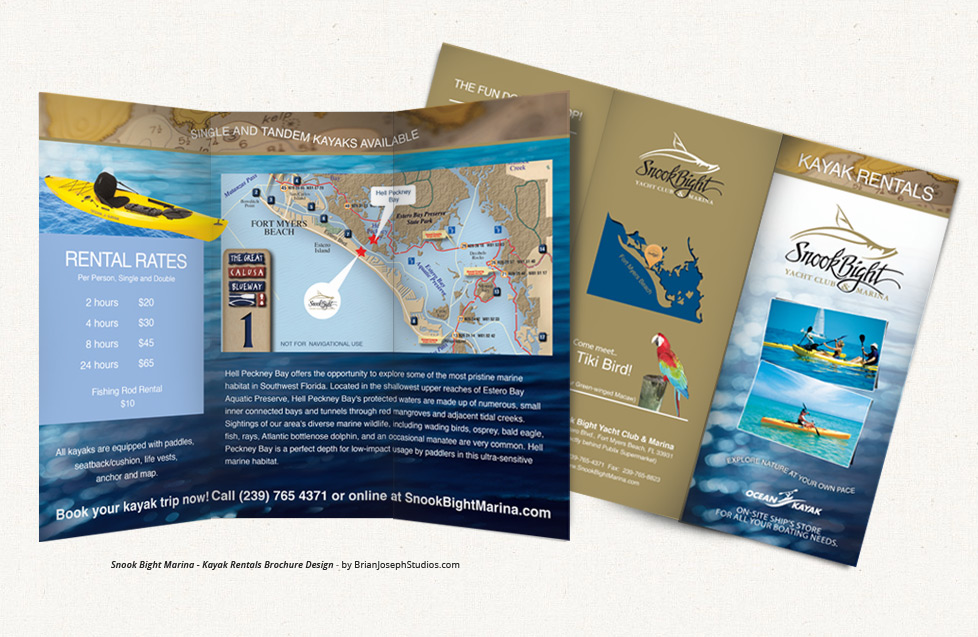 We've been working with Snook Bight Marina for about 9 years now, and always enjoying designing marketing pieces for them. This time we created a tri-fold brochure for their new kayak rentals.
Next, we designed and developed new kayak rentals pages for their website, along with an easy online reservation process for website visitors. We used icons to represent the number of passengers each kayak will allow, giving an extra piece of interest and visual design to the pages. Click here to view the Fort Myers Beach Kayak Rentals pages that we created.
If you're interested in our graphic design services, let's talk!
.
We are a design and marketing company in Raleigh, NC, and Fort Myers & Naples, FL.