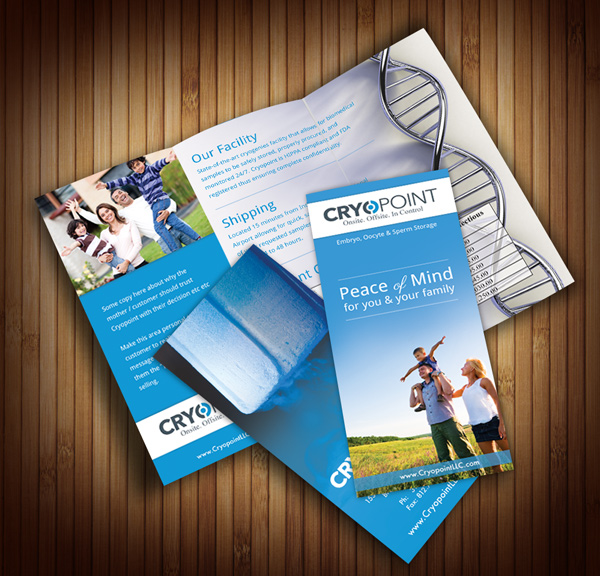 We recently completed a brochure design for a new client based in Indiana. They needed a memorable and message-driven brochure for their sales force to leave behind with potential clients.
The tri-fold brochure design we completed for them fit their brief perfectly. It engages the viewer and relates to them on a personal level as they weigh up their oocyte, embryo or sperm storage options.
If you'd like to see what we can do for you and your business, why not get in touch?