We recently completed a booklet design for Connected Benefits, an insurance agency and administration company with headquarters in Naples, Florida.
The booklet promotes everything that Connected Benefits offers, including an impressive web app for employers to manage insurance benefits, HR and payroll of employees, powered by Maxwell Health. With a beautiful full color, 5.5 x 8.5 display, this booklet graphic design is engaging, to the point, and is a powerful "leave behind" for their sales discussions with potential customers.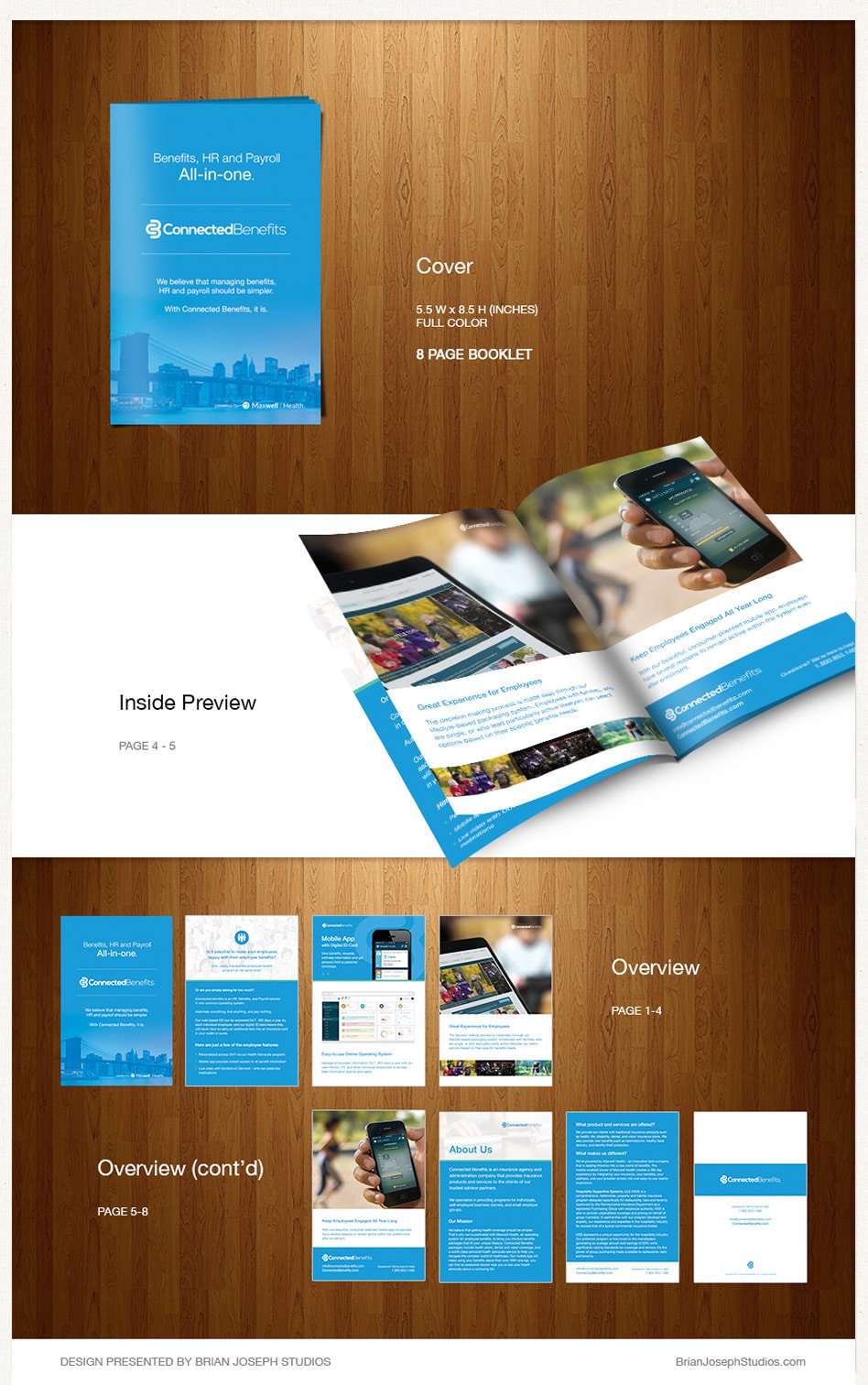 We created the design and layout using a combination of Adobe Photoshop and Adobe InDesign. Large imagery accompanied with short statement pieces of copy help to keep this brochure's message on point and easily legible. We used various screen shots of the online system, presented in real life applications, to show potential customers just how easy the management system is, and how it will benefit them and their employees.
The team at Connected Benefits have been great to work with so far, and we're looking forward to completing a few other projects with them in the coming weeks.