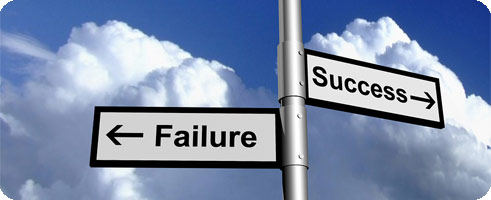 As a young business owner, it is important to be realistic about what can be achieved, what goals you set, and what your financial situation looks like.
As I continually read and learn more about running a successful business, I realize there is so much to know and to be aware of. I have learned so much from other young entrepreneurs like Cameron Johnson (from his book "You Call The Shots")
Another website I visit is "Seeds of Growth". That is where I found the list below that is very interesting. It almost serves as a "Make Sure None of This Happens" list for a young business owner. Pieces of information like this are good to store away and visit regularly to ensure that you are still doing everything right.
Here are 13 signs to look out for if you run a business and if they are happening in your company, then your company is probably failing.
There is low employee morale
Internal politics are more important than doing the job well
Employees speak of customers as nuisances
Employees stop telling positive stories about the company
Leaders stifle initiative
Leaders talk about growth but focus on cost-cutting
Bureaucratic procedures impede flexibility
There is a tendency toward superficiality
Problem-makers outnumber problem-solvers
Internal documents leak
There are few rewards and recognition
Management spends more time inside than outside headquarters
Employees spend too much time writing internal memos
High staff turnover

Ok, I threw in one at the end to make it 14!