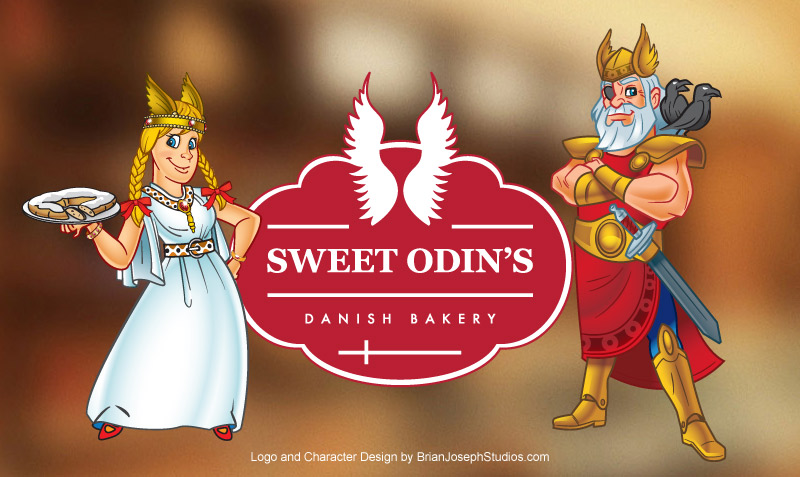 We recently completed two character designs for Sweet Odin's Danish Bakery located in Bonita Springs, Florida.
Having already created their logo design, we worked with the client to develop further elements of their brand, and character design fit the bill. Odin is a mythological God often depicted in various comics and movies, most notably "Thor". We were tasked with creating an Odin character design that was friendly and welcoming while remaining historically accurate.
We also created an illustration for Odin's wife, Frigga (or Frigg). We wanted her to be a wholesome and friendly looking lady, but with a touch of a "royal" feeling.
Sweet Odin's are delighted with the work we completed for them, and we're excited to use these two characters in various design pieces to be place in store, in print and online.